Do all the things like ++ or -- rants, post your own rants, comment on others' rants and build your customized dev avatar
Sign Up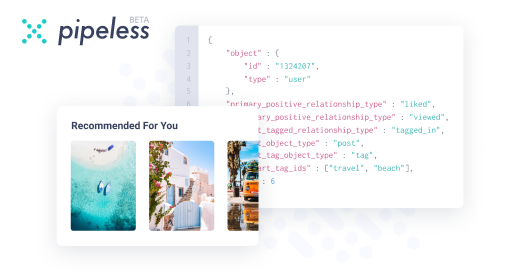 From the creators of devRant, Pipeless lets you power real-time personalized recommendations and activity feeds using a simple API
Learn More
326d

The appropriate Vim command is "set nojoinspaces".

That will prevent Vim from inserting two spaces when rewrapping text with gq and related commands.

What about people who put a space before the punctuation ?

326d

@rutee07

Treat their claustrophobia. Or whatever else they have.

326d

@rutee07

They can move in to your basement

@deadlyRants @ScriptCoded

I can treat their claustrophobia AND move them into my basement ! Coffin in the basement , here we go !

326d

What ?

@sudocode Really? I just Googled "when were typewriters invented" and rounded up to the nearest 100 years.

@uyouthe My coworker writes all his documentation with two spaces between sentences. This practice originates from typewriters because it was necessary there. But people still do it today because they think it's "correct".

326d

I find two spaces after a period easier to parse as a reader, so I employ it as a writer. But I also use 4 spaces in my JSON.stringify(), so ¯\_(ツ)_/¯.

326d

@MySlugLikesSalt

people are using ellipsis as a distinct symbol that was introduced solely because they had to save horizontal space when using mono typefaces

@AmyShackles

While reading your writing would irk me, I at least understand that. It bugs me though that people think it's "correct", when that was only for typewriters.

Before:

First sentence.__Second sentence.

After:

First sentence._Second sentence.

Do you mean this?

(_ inserted as space for clarification)

@IntrusionCM

I won't deny that haha. Though if you think *this* is strong I don't even wanna know what you'd call the other crazy stuff I'm OCD about...

326d

find | xargs sed -i 's/ / /g'

@MySlugLikesSalt

I should have mentioned that I prefer displaying control characters in editor...

So yeah. Can relate.

When you do eg this...

apt-get update -y &&

apt -y install nfs-common &&

apt-get -y upgrade

There might be curses heading your way.

apt update -y &&

apt install -y nfs-common &&

apt upgrade -y

326d

@rutee07

It's required to put a space before and after a two part punctuation in certain languages (e.g. French)

So that means ?, :, ;, !, etc.

326d

I used not to do this!

But now I do this !

Because otherwise, if you can't see perfectly, you wonder if someone is trying to say thisl instead..

I guess I should start doing it with currency too, since $8.00 could be hard to read, whilst $ 8 . 00 would be easier..

If only 0 and 8 didn't look so alike in various fonts..

@Nanos

Hmm... Interesting. I've always had good vision all my life, if it wasn't good (maybe not even *bad*, just not great) it's very possible I'd look at this differently.

326d

But it's part of the markdown spec...

@010001111

Well if Mark is down then why are we still listening to him anyway?

But no I was referring specifically to OneNote documents in this case. Which I didn't specify.

326d

Says the one that TYPES IN CAPS. Stop it.

If I was the original poster, I would actually start from using PUNCTUATION.

@Jilano

This is why I hate them. Joke.

326d

@rutee07

"Haha ! You go me there for a sec, or did you ?"

325d

324d

@Jilano

lol. No, it was meant to be read as yelling (caps...) and a run-on, no-breaths rant (no punctuation). I'm not sure if some people are deliberately missing that or if they really spend that little time on the internet...

324d

@MySlugLikesSalt

No worries, I'm fairly certain that everyone understood that, they just decided to troll you ;)

324d

@MySlugLikesSalt

Some folk, when they hit 40 something, their vision goes downhill. :-(

One reason I have a 50" monitor..

Mind you, it might have its benefits when trying to make conversation:

"Excuse me, I forgot my glasses, could you tell me what time my watch says.."