Do all the things like ++ or -- rants, post your own rants, comment on others' rants and build your customized dev avatar
Sign Up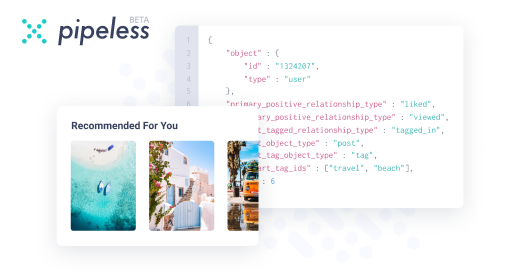 From the creators of devRant, Pipeless lets you power real-time personalized recommendations and activity feeds using a simple API
Learn More
288d

Agreed. Virtue signalling bullshit

Override: master
STFU Git!

288d

What a bunch of compulsive mainsturbators.

288d

oh fuck off

288d

Few things.

First, why do people insist on labeling everything left of themselves as "SJW?" Honest question; I don't use terms that are used by people I don't want to be associated with. SJW is a term championed by a number of truly awful humans, and it's a broad brush that appears to know no nuance. The act of disagreeing with the characterisation serves to label you as the thing itself which means it is at the very least rhetorically flawed.

It also makes me think.anyone who uses the term won't understand or want to know that the answer is part angry black people who probably have a legitimate reason to be uncomfortable, and part a bunch of coattail riding shitheads who mainline performative wokeness. The first party deserves to be listened to, at the very least.

Additionally, the thought that the industry based on merit is naive, at least in the US. I've worked under far too many people who had absolutely no merit to believe that is true. It *should* be about merit, but it definitely is not at present. Your political skill, your friends, your race, your caste, your country of origin, your religion, your education and in many cases your gender are cumulatively used as a measuring stick in addition to your ability, actively or via implicit bias (culture fit). Many times they are enough to disqualify you in a situation where you are objectively better, or at best justify a decision of keeping you at a reduced status.

If you've never experienced that first hand, it's probably easy to think that it's not real. Hopefully you will never have said experience.

288d

If someone looks at a git command and their first thought is that the command string implies something offensive in real life, they need a therapist.

@SortOfTested

i can't argue with that.

If this industry was based on merit alone, I wouldn't be in it 😔

Now there's an interesting thought, if this industry was built on merit alone, what would the world look like today. 🤔

I have no issue with diversity, inclusivity or any other sity, but using it for political or personal gain or changing the world because the English language is suddenly abusive ~1,500 years later, I kind of give up after that.

Also, removing a word doesn't change history, instead of "slaves", they are forced free labour... same thing in words, its jist censorship at the end of the day 🤷‍♂️

288d

Let's fight against opression & other injustice on twitr & fb & other online bullcrap!! It's super effective! Not!

This shit (forced inclusion) & everything happenin in murica right now is making me (more) racist if anything.. :/

P.S. (more) because I dunno if I am rasist.. I fuckin hate every fucktard who deserves it the same regardless of their race and/or nationality :/

P.P.S. The way the go about making a difference is like admitting they are less able due to race.. o.O I might be wrong on this, but this is how it looks to me :/

288d

@C0D4

There's a valid argument to be made against the change; this change maps directly to a subset of Americans who were treated horribly. It is, however, being applied to something that is an international concern. For most people, it's hundreds of years past tense, and so they're more desensitized.

@SortOfTested

but that's kinda the point, we are suddenly openly offended buy something that happened 2-300 years ago.

Don't get me wrong, I'm not saying it was right, I'm not saying I agree with what happened either, but shining a bright spotlight on a long gone and dealt with issue, doesn't fix the past, it just changes the perception of history and everyone being resented for it.

The world can't move on and be "equal" if it's forever kicking its self in the ass and trying to be different, but that's not to say that the world doesn't need to know what actually happened and should be educated on it correctly.

It's a weird line between the two sides though, I have no problem with the why, it's the modern day noise making how that I have an issue with.

287d

Its actually amazing to me that people can find the motivation to be pissed off with off with stuff like this.

287d

@SortOfTested

populair media. It's the same with hackers/hacking. It has become something completely different for most people from what it actually means.

287d

Who fucking cares.

287d

@C0D4

200-300 years ago?

Less than 150 years in the US, currently ongoing in other parts of the world.

And consider that the US South Still embrace the confederacy...

287d

NGL the first thing I think of when I hear master is a Master Jedi.

Then a master as in a Master's degree.

Then a master as in Maestro which is a master and/or schoolteacher in Spanish, as well as the music guys.

...then a master in the kinky way.

And _then_ I think of slavery.

Coulda kept the master branch and called the child branches padawans smh.

287d

Lmao I don't see how this will accomplish anything... Are we allowed to "master" a skill anymore even?

git init
git checkout -b master
git branch -D inclusive-fuckshit

287d

Because people start be creazy fuck

287d

So mutch beginners tutorials to redo XD

287d

GitHub was bugging me, I chose "override", typed "master" and this was it.

When boubas of power invent problems we invent a solution. We took down starforce. We took down iPhone provider lock.

287d

We will exist forever. When there is a paid app and the new version is released, we just hack it again and again. We'll outlive all this crap.

The connection between naming the first branch "master" and slavery is obviously bullshit.

But i actually am fine with changing the initial branch's default name from "master" to "main".

287d

@Oktokolo

I am not fine with it, cause why do it in the first place?

@C0D4

I can't deny black people in this country a legitimate grievance. Their grandparents in many cases remember slavery. As a jewish person, I've also know to a lesser extent what it's like to have "you will not replace us" chanted in my direction by armed belligerents.

The parents and grandparents of the same confederate worshipping mouth breathers who shriek that mosques are erected as a sign of dominance, erected statues of traitors in public places, government buildings, over freeways and near black parts of town 50+ years after the war ended as a message directly to black people that the war is not over. The first ever firebombing of a city from the air was Tulsa in 1921 when the klan dropped actual explosives onto a successful black part of town because it's existence was an affront to poor whites. It was a physical manifestation of the institutionalized abuses that population had overcome to build something their own. Definitely worth a read (black wall street, tulsa race riots).

And yet, somehow, 100 years after that, and 60 years after our country ended what amounted to apartheid (Google "separate but equal"), we still have people waving the confederate battle flag, glorifying that disgusting history. We have actual neo Nazis parading and demonstrating through our streets shouting you will not replace us.

This change doesn't solve that, and our problems shouldn't overflow onto the rest of the world. But we do, objectively have problems.

@theuser

Main and master basically mean the same thing here. So changing the default to the shorter one is okay.

And renaming branches is easy in GIT. So even if you explicitly want your first branch be called "master" and forgot to override the new default, "git branch -m <newname>" would fix that.

Tbh I think a lot of things are somebody else's problem. For example when people bring up the problems in the USA like they are Canadian problems. Not my country but a lot of the drama gets imported. Or things happen in Toronto and that is a seven hour plane ride from me. Toronto might as well be a different country. If it happens in my city or workplace then let's talk.

In Canada we have a "temporary foreign worker" program which the employer scoops up a crew of people and pays less than minimum wage with no benefits. They aren't allowed to leave the compound. The TFW program is literally slavery and that happens in my municipality. There is a place I walk DURING COVID where I see crews of people from Latin America working long hours picking crops.

So while people in my city are obsessing over changing language they don't get upset about slavery because it isn't slavery. "Those are temporary foreign workers not slaves."

287d

Its almost laughable people in here connects a fucking stupid word with nazisme and slavary like some kind of big conspiracy theory. I find it pretty ignorant if you find a word that isnt offensive by itself offensive just because you think the world and people are evil and racist, that doesnt just you just delustional but also ignorant.

@irene

Jeez, canada goes hard even vs US agricultural migrant worker programmes.

@SortOfTested

The amazing thing is people don't recognize it as slavery because the language and concepts around slavery has been expunged from Canadian culture since the 90's.

@irene

Yeah, we basically do the same thing to indians here. I guess the difference is they're paid super well compared to lettuce pickers so nobody cares.

@SortOfTested

I worked in a multinational company and they would acquire a facility in latin america and pull the most talented people into Canada at low wages that they didn't realize were low when they initially agreed to come on a work visa. Leaving the employer meant going back to a struggling facility because the facility they left would struggle until it got shut down from lack of engineers. The company would keep buying more foreign facilities so they had a cheap talent pool.

@irene

It's all donuts and moosemeat until someone brings up money 🚬

@SortOfTested

Yeah. The language fixing thing is super popular in Canada. So much so we can't comfortably talk about actual issues. I don't have much respect for SJW types here because they are blind to actual issues and focus on fake ones. That makes victims of real people and it weighs heavy on my heart.

@irene

Delineate which sjw were talking about. [Query returned too many rows] 😋

@SortOfTested

Take for example we have an indigenous rights lobster fishing conflict right now. Basically indigenous Canadians decided to start commercially pulling up lobster during the season lobster reproduce which will damage lobster stock. The hundreds of people that have been working for generations as fishers suddenly won't be able to make a living.

At the heart of it gov has made policy to ensure that some Canadians have additional rights based on ethnicity. That is literally systematic racism but nobody with influence will say it publicly because that would be character suicide. So everyone stays quiet in fear of having their reputation assassinated. We can't really talk about a real issue.

So the public portrayal is "fuck those white racist fishers for losing their shit."

287d

> WE DO HAVE OUR PROBLEMS
Ok. Does changing the name "master" in Git actually affect any of that
> NO BUT [...]

Am I the only one that finds everything following the "NO" nonsensical when it comes about solving the problem jews\PoC face? This change pisses off everybody without even solving anything! I'd be all for it, if only it pissed off those that actually discriminate.

@SortOfTested

I still have a special dislike for the English (UK) country. Not because I was affected by their actions, but because they kept my people (the Irish) in slavery for 400 years. I have no reason to feel this way (it is not logical). I have English friends. Not sure what that is about. I think we need to remember the past to not repeat, but not hate people who had nothing to do with it in the present.

@SortOfTested

I am not from Ireland, just Irish descent. Is this the Orange Irish vs Green Irish?

@csharpian

"mastering" a skill is a different meaning of the word, and is off topic.

@jimmy11

And your statement explains why changing the word is non-sense.

287d

The "master"->"main" change certainly doesn't accomplish much compared to say educating people and calling out racists.
As for those who take issues with racism being more of an issue now compared to 50 years (or even 20) then perhaps consider talking to people who (continuously) experienced racism and the fact that in some areas, racial discrimination are **still** an issue nowadays.

287d

The real issue here is whatever language they come up with will possibly no longer be in-step with all the other systems which use the word "master" and have changed to something less...um...offensive?

And no matter what they change it to, _someone_ will get offended by it and complain.

I think being offended is quickly surpassing baseball and the US national pastime...

287d

Simple solution to all this is just to hate everyone equally.

287d

I think such activity is dangerous. "Master" can be replaced with any synonym, but it actually shouldn't, because it makes no sense. If the meaning isn't changed, why do we need to change master branch name? This change doesn't solve any problem, but it encourages creation of problems out of nothing. People start thinking in a binary way. No matter there are no slave branches, because one of meanings of word "master" relates to slavery. And just because of this single meaning people want to replace this word with "main". It's just activity for activity. They solved nonexistent problem and nobody knows what "problem" will be next.

287d

"more inclusive" 🙄
Just be honest and say that you are changing it because you give in and don't want to be labelled 'racist'.
I'm reading this inclusive bullshit everywhere...

@Demolishun

how so? One meaning of master relates to slavery. The other meaning does not. We should limit the conversation to the meaning people are concerned about instead of accepting bad faith comments like yours and the other guy.

Change master to main, do it for a good reason (however minor), and get on with your life. Language evolves.

287d

@jimmy11

Master journeymen, master craftsman, master carpenters, master electricians, master plumbers, webmasters, the boat company Master Craft, and any municipality or zoning board who has ever had a "master plan"...

287d

@jimmy11

it is true that languages evolves but there is a good reason to be careful in which direction we let languages or just the notion of words develop. For example how problems and issues can get relabled to challenges and how addressing it differently than the "(state)approved approach" can cause people to think differently of you. To me it's not only about the word but also about larger principles and the general direction of society. Therefore minor changes should definitely be looked at closely before changing. Some words can get renamed for convenience, some for other legitimate reasons but changes like this that is without impact should definitely be regarded with some suspicion

@matt-jd

it's not without impact, so your premise is false. See OP

Also, "state approved approach"???? Wtf, this is a damn version control installer

@HiFiWiFiSciFi

I don't get it. I was pointing out how master as an adjective is not relevant to gits terminology. Your post used 'master' exclusively as an adjective.

@matt-jd

Also, before you say, "but jimmy11, where does it stop!?!" remember that you can't stop people from doing what they're gonna do.

In your open source project call it 'master' and nobody will give a shit.

@iiii

While someone will always give a shit about any thing, what matters at the end is whether you give a shit about them giving a shit. ;)

@SortOfTested

if that's the case, I'll go pitch a tent and get comfy.

@iiii

Searching? I know exactly where our guns are 😋

287d

@jimmy11

the premise is not false in the sense that it has zero impact on the problem it tries to solve. I did tell you it is about principles and societal development no? Not just a fucking installer. Because in some places around the world the public discourse about certain things are just like I described, as I doubt it is just where I live. There are no problems only challenges, no go zones are especially difficult areas. "War is peace".

@iiii

But do they actually rally idiot troops. All i see are especially harsh-worded open letters delivered by Twitter.

Their idiot troops are good at shitstorming. But shitstorms are basically the normal weather on the net. So most people don't care about them anymore...

285d

What really bothers me here are the incompetent snowflakes who are dumb shits that are using their own difference ie not being white or male or having non-binary gender AND using that as leverage to cover their flaws and incompetence.

For example:

I would never judge PR by its author, I just care about clean code and good practices.

You could be yellow stone made of gum with mouth and half a finger as long as I care, if code is good I am gonna merge it to the 'master' branch. If not, you gonna get constructive feedback how to improve that shit!

Flakes going apeshit saying shit like:" it's because I am genderles dinosaur pastafarian with purple skin" and similar shit to cover their inability to write code is what is making me sad and in the end I am the one being labeled and cancelled.

I see that as a form of modern bullying by flakes who can't cope with basically anything in the life.

Very sad times.

@SortOfTested

I see you're resorting to the criticism of the treatment of muslims and jews by "confederate mouth breathers" as the regular go to. I'm not a fan of civil war era confederate glorification. But I'm also not a fan of pretending an oppressed group (which arguably Jews and Muslims have been at various times in ancient and recent history) are always without fault. When I read Exodus through Deuteronomy, I see plenty of references to the open practice of having slaves by people who only recently had been under 430 years of it themselves. When I read the Qur'an, I see all kinds of atrocities being committed against women, Jews, Christians, "infidels", etc. When I visit Ghana, all I see is black people continuing to enslave other black people like they were _already_ doing when Europeans showed up.

@SortOfTested

Why not just be honest with ourselves about the entire human race being full of equal opportunity bigots and dispense once and for all with the social justice idiocracy?

285d

@stackodev

There are entire belief systems that recognize the "fallen nature" of man. Yet those are attacked because "reasons". This nature was recognized thousands of years ago. That is why constitutions exist that try to balance power between opposing interests. This helps counteract one persons "righteous" motivations with another persons "righteous" motivations. So when I see politicians fighting about issues and are slow to change things, I know the system is functioning properly.

285d

@stackodev

When you base your entire response on a misquotation, I am not obliged to read beyond the point where you put words in my mouth.

@SortOfTested

LOL ok. Typical approach for SJW apologists losing an argument. Plug ears and walk away. I just pointed out, in a character-limited response where I can only broadly summarize your points, the flaw of singling out some groups above others for, alternately, ridicule and elevation, which is the actual point of the social justice movement (creating new and inverted hierarchies of power to counter an opposing hierarchy). The reality we're all actually in is that ever since the first chimp raised a rock or stick to oppress another chimp, all humans have been, at various times, oppressors and the oppressed. I'm just curious how changing software process nomenclature or reinterpretation of 1969, 1860-65, 1776, 1619, 1492, or any period of time back to that first chimp is going to do anything more than create a new kind of repression as payback for the prior one.

Explain it to me like you mean to be my equal and not my new speech policing master.

285d

@stackodev

You obviously didn't read my posts. I did not advocate for this change in any of them.

285d

@SortOfTested

LOL, from your other posts it is humorous to think you would an "SJW Apologist".

284d

Useless change that fixes nothing.

Why would I put branch name in context of slavery?

282d

@AtuM
The root cause is tribalism, a group dynamic mechanism that improves the likelyness of survival of early hunter gatherer groups while allowing for natural selection on entire tribes instead of just individuals.

It actually is a good thing.
But too much of it can be lethal - for the tribe member, other tribe members, the tribe, other people, or even (depending on the availability of nuclear weapons) all sentient life on the planet...

282d

@SortOfTested

I doubt you have an automatic rifle 😉 regular handgun is not enough

282d

@iiii

I think you mistagged 🤔

282d

"Main Yoda"

282d

282d

@iiii

Ah. There's quite a lot of ground between a handgun an automatic rifle >.< Not sure what you're getting at.

You're a developer. Get used to change.

271d

@HiFiWiFiSciFi

These are just as good. "Main journeymen, main craftsman, main carpenters, main electricians, main plumbers, webmains, Main Craft, and "main plan". Oh wait all of the meanings change.

270d

261d

I like reading about all the different views but I don't give a fuck (explained in last para). I used to be pissed, like yes you fuckin slave nigga, I'll commit to you, coz I own you, but now you're main, my dreams of oppression are dashed.

Anyway now I just rename the branch or override or whatever. I think a lot of people don't actually know how to do that.

I heard an army veteran's speech. He mentioned something insightful. Stop worrying about unimportant things, and all these people acting all woke on social media, coz they're standing up for what's right, by abolishing slavery in git commits, they don't really mean anything, do your part, write good code. :)

260d

I await the day USB spec is rewriten.

254d

It's funny how nobody thought of slavery when using git until someone publicly associated it with slavery. That i call creating problems which haven't been there before

252d

Agreed. Wait till they see the term Kill to fucking cry about it.

244d

I'm an SJW, and I approve the Git message.
It would take short time to script a replace for the name when dealing with older projects, and you always can force "master" if you are so much into it.