Do all the things like ++ or -- rants, post your own rants, comment on others' rants and build your customized dev avatar
Sign Up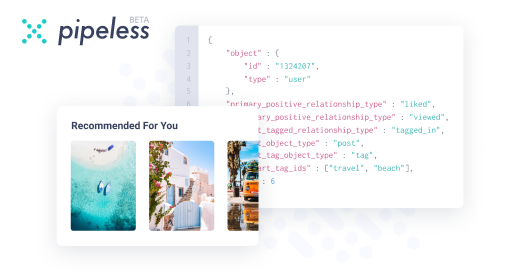 From the creators of devRant, Pipeless lets you power real-time personalized recommendations and activity feeds using a simple API
Learn More
Let's f***iiiiiiiing gooooo!!!

So what do the districts mean ?

@AvatarOfKaine

I mean it's somewhat wildly fitting for you, mate. Although my head was bashed in with a mace ;D

@HitWRight

what is and how is she still speaking of her head was bashed in ?

Why was it doot lurk and lens flare specifically that killed me ? Lol

@AvatarOfKaine

I'm not tampering with pseudo-random results that simulator gives 🤷‍♂️😂

So what did you make this with ? It remains an awesome diversion and if I remember you based this on stats of some sort ? Did lensflare bitch at me the most ? Lol

So how did you make the video itself ?

@AvatarOfKaine

I made a user script that runs upon the simulator to stylize it, hand-picked the users and their 150×150 avatars, recorded it all with OBS, then edited via Kdenlive.

Idfk what happens but I'm happy to be included

-> out with "BUT JASE IS REAL!!!! ";

Hey thanks for including me 😂

@AvatarOfKaine

sry I had to kill you. Nothing personal.

1y

@vintprox

nicely done :)

A bit sorry I did not get the bow :P

@jonas-w

hey, anytime, btw there's a spare claymore landmine over there... it's pretty

Well at least I got this going for me... can I put this on my CV?

*finds river*
*time passes*
*searches for a water source*

If you ever needed proof I'm bad at navigating - there it is...

Omfg I'm a bloody terrorist, I bombed 4 at once in the first round! Will watch the rest tomorrow too tired now. GJ though very entertaining

Just in case ....

Pink legion shall rise once again!
Also the order of the Black Crow represent! 💪

1y

Nicee. But why I kill no one 😩

1y

It's cool I guess, but what's the difference between hunger games and battle royale?

1y

@vintprox

no, I'm not talking about movies / games / etc, I'm talking about concepts. In battle royale, you win when you're the last man standing. Is it different for hunger games?

@kiki

in this regard? No, it isn't different.

1y

Now hire a writer and an animator to do a full animation of this!

@Hazarth

and make a ML algorithm that learns the relations between ranters from all rants, so that it can construct a plausible story of who kills who and who teams up with who.

Add Jase clones that don't participate in the hunger games but are just there as an extra source of threat.

1y

1y

@Lensflare

like a bunch of clown ghosts which are unkillable?

One day something new will happen

1y

This is so cool, so I just pick berries and fish the whole event lmao

@devTea

I get murdered by the emperor of the sith for like the 50th time ! Yay !

So, would you guys prefer that events be written with my bias, or leave it up to simulator? I already pick you manually - might as well revise the events.

@iiii

I wouldn't say unkillable

@vintprox

I don't know. On the one hand, manual picking can give some context to the real world (of devRant) which is fun.

On the other hand, random/automatic picking can maybe lead to some interesting surprises.

@Lensflare

I guess it doesn't have to be all manual. I just need someone to help me with storyboarding, and I'll occasionally take some inspiration from random results.

If someone wants to give it a spin, let's contact in Discord.

WTF I WON WTF.. Killed 4 ranters in the second round then just waited and everyone died hahaha

@black-kite sorry I have no idea what I did 😅

"Bashleigh injury's herself" STOP WATCHING MEEEEE 😂😂 actually hurt my knee running this week so that's karma @black-kite

I always knew kiki would die by a sword.

Also I am honored to have gone out in bang.