Do all the things like ++ or -- rants, post your own rants, comment on others' rants and build your customized dev avatar
Sign Up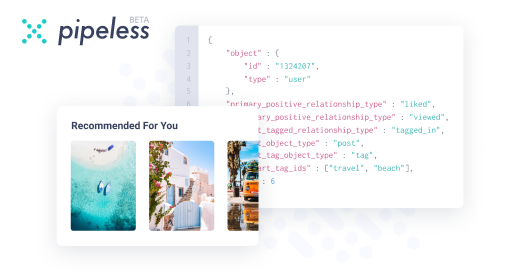 From the creators of devRant, Pipeless lets you power real-time personalized recommendations and activity feeds using a simple API
Learn More
4y

Vivaldi here. I'm too attached to Chromium to let go :(

4y

I recently tried to use Firefox as my main browser, idealistically I love Firefox. But the once glorious add-on community is not so glorious, stability and performance are notably worse than Chrome, and we still don't have multi process.

So I switched to Nightly. Stability was not significantly worse but it was still worse. LastPass broke, one of two extensions I definitely need. E18s is functional and I definitely loved the multi process, but it did feel like sometimes things were getting screwed up.

For the record, I was using the Windows, Linux, and Android apps during this stint. I ultimately reverted to Chrome, but I do have hope for Firefox to improve in the future.

Firefox opens fucking slowly on my PC. After that, it works fine, but takes more RAM than Chrome so...

4y

I've tried switching. I love the look and feel of Firefox as well. But chrome just... Works. No fidling with AMO to get extensions ported. I will have to force myself here soon.

On Mac, so no to Firefox, it's dated and the worst performing browser for Mac, surprised if anyone on mac still uses it. Don't know about PC though, i expect it's shit it feels like a browser from 2000.

I now and then try out other browsers(like Vivaldi recently) but in the end I always return to Firefox. It just works almost flawlessly, has all the addons I need and a great sync feature.

4y

I use Firefox on desktop and on Linux tablet chromium since it have touch support what Firefox don't have.
I even created add-on for Firefox (unofficial devRant extension)
Its great addon try it out but will not be updated.

I have been using Firefox since its first release under the name phoenix, before the bios manufacturer forced them to change their name.

Before that I used the Mozilla suit beginning with version milestone 16.

So so since about 2003.

@Voxera

so is that your reason for using it in 2017?

@helloworld

partly and I still think its among the best and I am also a firm believer in that there have to be diversity. There need to be at least 3 competitors to prevent stagnation like with IE6 that stopped evolving due to lack of competition.

Only when Firefox hit 20+ % did Microsoft restart development and with Edge I believe they have almost caught up.

@Voxera

at work I use chrome, edge and IE11 to.

@Voxera

I really respect your reasoning for using it. Competition is so important

Moved to safari some time ago, only use chrome now when need some flash or working on my desktop

4y

I use Firefox for tabs that are always opened (Slack, Git, YouTube,...) and Chromium for dev related stuff (quick Google searches, documentation, http results)

4y

Chrome is way better than firefox.

4y

For just browsing, sure. For extensions and development, Chrome is amazing!

4y

@jchw

wait... Firefox doesn't support multiprocess yet? Yikes!

Last time I used Firefox was at version 3 or 4 before they started playing catch up with Google's versioning nonsense. :/

4y

Opera

I use Firefox, but to be quite honest, I regularly consider switch to Chrome. I really like Firefox interface and plugins ability, and as mentioned above, the browser market needs competition. But the poor performance and memory consumption of Firerox compared to Chrome is starting go get on my nerves.

4y

Why not both?
I use 4 navigators on a regular basis:
- Firefox mainly, because it's great for huge number of open tabs, especially with auto-unload plugin
- Chrome for youtube music (because it only crash the tab, not the whole browser when there is a problem), and for Play Store console (optimized for Chrome)
- Firefox dev edition to test things
- Safari for iTunes connect (optimized for Safari)
That's going great for me!

@Nebyular

they are just rolling out multiprocess.

They was hampered by their success with extensions since that solution did not work with multiprocess.

So they spent a few years building, deploying and then coaching extension developers to move to the new framework and now finally they can go multithreaded.

4y

A few months ago i switched from Chrome to Opera

I use chrome literally just because its icon fits well with the colors of my wallpaper.

Firefox has been my go to ever since I started browsing net. Friend's dad kept us up-to-date back then 🦊

Opera (since old version 3) and Vivaldi (since version 1).

Opera on mobile.

Up the irons.🤘🖖

Note: Vivaldi is old Opera programming team.

Note2: Use google-chrome to run Netflix, because I'm on Linux and that's the only place where DRM is fully supported.