Do all the things like ++ or -- rants, post your own rants, comment on others' rants and build your customized dev avatar
Sign Up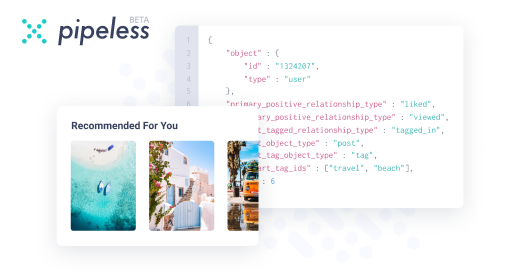 From the creators of devRant, Pipeless lets you power real-time personalized recommendations and activity feeds using a simple API
Learn More
I said he was sus from day one! (Literally). How comes you blurred everything btw?

173d

Idk what's going on but

Can we downvote him to hell?

173d

Downvoted every rant of his

Why tf doesn't he lose points

I want to know who upvotes his stuff, probably some alt accounts, but where did he get so many?

@jonas-w

Fear not, we'll eventually outnumber them and make person(s) behind this plead uselessness.

@jonas-w

There are just accounts that donor ++ to rants of harshson1. Those you mentioned are other random people, probably. I don't think there is a way to track fake accounts down, as they are posting nothing. Give me a benefit of doubt by saying this, because I didn't tackle with API enough.

173d

I'm not sure why I brought my pitchfork, and at this point I'm to afraid to ask....

@vintprox

both are created around the same time and only upvoted his rants and no one else rants. and their comments/rants are the same spam stuff

@vintprox

i (

@jonas-w

) fetched the last 30 upvoted rants of ca 4000 users and those were the only users that *only* upvoted harshsons rants. There were some others that upvoted harshsons rants but those were real people like jase ranchonyx or some other accounts that exist since a long time and are known etc.

@autobahn

sorry for this account jumping. I can't know to 100% that those are his accounts but the probability is just very good

@jonas-w

if the api was a little bit better, it would be easier to track down stuff like this. But currently the only method would be to index for some user ids and then get the upvotes/comments from these user ids and etc. as the recent feed only goes back max 7 days and scraping the website does make even less sense

Also the rant id's seem to be incremential numbered but it works the same on hackernews where for example rant_id 1234 is a rant and rant_id 1235 is a comment. So looking at /rants/1234 gives you the rant but /rants/1235 gives you an error as this id is a comment. So indexing via the rant id is also more bruteforcing than anything else.

but idk, i don't have a clue thats all stuff that i would guess after looking around a little bit, okay i will stop spamming this post

good night

@autobahn

upvoted rants should be listed on those users who upvoted them, unless upvote is retracted. Are they seen on them?

@vintprox

english? You can see the rants a user upvoted in their profile

@vintprox

those are all this dudes rants, or what am

I not understanding?

@jonas-w

ah ok. Partial upvotes. I need to go sleep

@ScriptCoded

with Autobahn i was logged in on my computer and with this account on my phone and I mixed everything up. Wasn't intentional, just couldn't keep track who's who haha. And i haven't sleep since ca 48 hours soooooo.... yeeeah

@jonas-w

Aah ic. But why two accounts in the first place if you're not anonymous about it anyways?

@ScriptCoded

remembered that i created that account some time ago and i maybe used it to give this guy a few more downvotes.

I created the other account because one day i was like "i want that name autobahn" and then i created the other account. Don't know why but now i have it i guesd

173d

He's trying for 750++, so, dfox can stop him before he creates 750 alt accounts, he won't get rubber duck anyways as there is a manual review.

@theabbie

he would need 750 fucking alt accounts

149d

You're the goto guy from now on vintprox, whenever someone is suspect.

"That dude smells like nfts. EWWWWWW."

We shall call you 'the bloodhound'.

75d

Oh btw, WE MADE IT! Good job, everyone 👍👍👍

@Wisecrack

stop it, you 😊

75d

@vintprox

whats "we made it" in reference to?

i'm out of the loop.

75d

@Wisecrack

I didn't try to make a reference, and this phrase is not that uncommon 😄 Or you may be asking what caused it. Then: you'll see that we've got spam levels settled down, opposition capitulated.