Do all the things like ++ or -- rants, post your own rants, comment on others' rants and build your customized dev avatar
Sign Up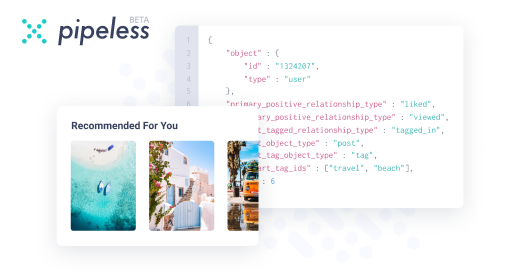 From the creators of devRant, Pipeless lets you power real-time personalized recommendations and activity feeds using a simple API
Learn More
I am of Irish descent. My older brother is also. He was once considered to be one of the best sushi chefs in Utah by Japanese businessmen. Fuck HR and their fucking bullshit. What a bunch of garbage people.

Dude, every fucking time you post your place of work gets at least 2x (in this case 10x) worse.

165d

Wow. How would HR sanction an "unauthorized" potluck? I assume they can't just randomly fire people for gathering and sharing food.

@Lasoloz

hr: why are you having a potluck?

employees: it is not a potluck.

hr: but you are sharing food and...

employees: we would have gotten permission if it was a potluck.

Just deny reality and let them deal with this.

@Lasoloz

Progressive discipline for those caught violating company policy. Verbal —> Write up —> Suspension —> Termination.

Of course employees could push back like they somewhat successfully did about the halloween costume competition (will post later) but many left working here now are 1st and 2nd generation immigrants and don't have a whole lot of resources to fall back on if they lose their job and those that have publicly spoken out against HR in the past tend to be terminated shortly afterwards. (Lots of lost wrongful dismissal cases though from what I've heard so at least you get a bit of a payday out of it).

165d

@boombodies

What the hell. I didn't expect it that HR just could make company-wide policies.

@Lasoloz

They won't come after you for the act of sharing food. They'll take the angle that you were stealing company resources and participating in time-theft for non-work related activities (ie. company email/meeting requests/coordinating on teams chat event logistics). It's HR so a large part of their job is finding and documenting a defensible reason to fire you if need be. They'll come up with the most plausible thing they can muster.

@Lasoloz

Yeah I don't know how common it is this is the first massive company I've worked for. I overheard them talking about social media communication policy in a meeting room the other day and what they can do about stopping people from saying bad things about the company online because apparently it's becoming a huge issue. Not sure how often that's normally in HR's scope?

165d

165d

@boombodies

Team up with all except HR. Try to get the people above HR in your team too if possible. And then just outright ignore HR openly as a team of basically the full company. They then can decide to fire you all and basically shut down the company over their childish "policies" - or accept defeat. With some luck, they will have to search for a new job when higher ups see that they have too much free time for such nonsense.

165d

What I wanted to say was that "people have gone on strike for less" but I tried to search for ridiculous reasons for actual strikes in history and found nothing. This would definitely make the list because the HR's stance is so ridiculous.

I'm wondering if the search engine fails to provide the answer I'm looking for because it tries to avoid results that are against unionization (if so, it failed), if no one has bothered to write such a list, or if there has never actually been a strike that stemmed from a single ridiculous reason. I expected that some group somewhere would have gone on strike for some funny reason.

Can't you organise the potluck outside the premises for your lunch break?

@electrineer

I don't really have the clout or influence to organize labour in any way. Especially since most people who would be interested in that kind of play have either been fired or left. Truth be told I didn't recognize a single face other than senior management and HR when coming back to the office after 2 years away. The entire place has turned over by the looks of it.

@boombodies

turned over, or just turned? It has a smell, and I can smell it from here.

Another option is to have a picnic in the park during the spring/summer/fall. Do not invite anyone from HR.

164d

Bizarrely, HR is one of the fields of work that would be substantially improved by AI. A thinking system capable of learning sociology but which isn't beholden to the rules of a society would do much better than people who have an interest in certain outcomes.

164d

The other such field is upper management because AI can't have property so they would just fulfill the board's demands without rampant embezzlement that just makes capitalism even worse for everyone.

163d

Is this "awesome" company CGI by any chance?

163d

"what in the ever-loving fuck"

power-tripping fascists, that's what most of all HR are.

163d

162d

I've never heard of a potluck (I'm in the UK) it sounds amazing.

162d

@TrevorTheRat

They are insanely good as long as everyone practices safe cooking. Otherwise it's a recipe for hershy squirts. Still worth it though.

154d

I'm not gonna lie. Whoever works HR sounds like they are *trying* to get punched in the head.