Do all the things like ++ or -- rants, post your own rants, comment on others' rants and build your customized dev avatar
Sign Up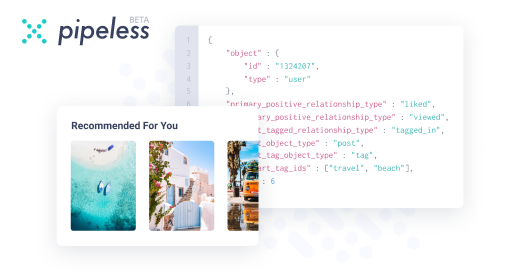 From the creators of devRant, Pipeless lets you power real-time personalized recommendations and activity feeds using a simple API
Learn More
Not sure how severe mine is, and just scheduled to meet a psychiatrist for a more detailed diagnosis (somehow, I don't really trust how the decision was made in my visit to a clinic).

TL;DR yes, and a fairly new "discovery"

Yeah a bit, but luckily not as much as other people

I dunno, the word is highly overused but I have had some things which really messed me up. Today I'm ok tho 😅😚

Used to, but sometimes it comes back.

In short: you're not alone.

Yes, sometimes it comes and sometimes it goes.

@Ju5tJ3N lay off the medicine man.. it just makes you comfortable with boredom and having not much to do. I am 19 and I am starting to lose track of my goals because of it.

@simulate

if you're not a psychiatrist you shouldn't give advices like that in the internet. Medicines are working and if yours don't, it means you should talk with your doctor about changing them or adjusting them.

Depression is dangerous and it's indiviual and different experience for everyone. If sonething works for one it doesn't mean it'll work for other.

@mazabin

I was assuming he meant being high on weed by "Hai. Medicated.", though you would be right.

@simulate

oh, I get it. O just thought about japanese "yes" as a 'hai'. :)

Yes. Depression + Social anxiety = difficulty getting myself to school.

Though, oddly, I never have the energy to get up and turn the lights on in the room, so I'm stuck in the dark. But I'll always have the energy to go on devRant. I guess I really like it here that much. It makes me happy :)

@mazabin

Or Hi in Mandarin, is what I thought.

@Michelle

Relatable cause that's my situation now. :(

3y

Misread anyone as everyone x)

@Japorized

I'm sure you'll get through it. Keep your head up high and stay strong :)

3y

Not anymore, but I lived 5 years of my life with depression. The only thing that helped me were other people, people I can go out with, or do something else. I also had trouble with social things, but the 2 weeks I was scared becouse of a simple party was worth it in the end. A social life was the only thing that gave me the joy of life back. Learning to enjoy the life is hard, but not impossible! Life is beautiful!

@Michelle

Thanks, and you too! I keep telling myself that this isn't the end of me, and I tell myself to refuse to believe that it is or will be. I still have things to do or to make ends with.

@Japorized

Just remember, you are in control. Nothing can make you end it all. Just don't loose control :)

@Michelle

Thanks, and I understand that. There's only my own will, and I own it. There's no such thing as losing control, unless if I end up forgetting or not believing that fact, which the latter would be dumb cause facts don't care if you believe them or not. I should be fine, mostly, I just need some guidance from professionals to help me with "my mess". But thank you, really. :)

I haven't had any depression episodes in the past half a year, but I know what your going through... And believe me, if you talk about it then sooner or later it will fade away (even if you don't notice it at first)

Don't know anything about social anxiety so no tips for that (sorry) ...

Lifehack: 100g cashew a day, keeps depressions away

Try it!

Yup, with all too frequent anxiety episodes lately. It's easy to think you're alone in it all, but you're not.

3y

Sometimes, most of the time in stressful situations which are enduring over some days..

Just right now it is starting over again. It is a very ambivalent feeling which can flip in seconds from: "Horray I can do that" to "FML" and vice versa

@simulate

even weed is something only a doctor should tell someone to use or not for things like this. If it works better than pharmecutical medications, then it's the best option for the person.

@QueenMorgana

on the weed point, yeah a doctor should tell you whether or not you should do it, but unfortunately not all areas have that as a legal option. Personally I would love to see it legalized though because I had a buddy who had depression and got off of his meds in a month smoking weed every day. Not to mention there are some studies saying that shrooms and certain other hallucinogenics might also help.

That being said, I am not sure if he had MDD or what. When I was 22 I dealt with a situation like what

@simulate

went through in that I lost my drive and motivation. Almost failed my last semester of undergrad. On different meds now and doing better, though I think I may need to up the dosage. Apparently dealing with the anxiety is making my depression come out and play again.

3y

Probably...

I was, I survived, and becoming a bit cynical since then.

If you ever think that life is not fair, yes it really is.

If you think that life is meaningless, yes it really is.

Life itself is a meaningless joke, and it can be depressing.

So, don't be too serious about it. Keep your expectation low, and you will find life less stressful (yet still sucks as always)

I don't know about your depression, but I hope you will survive and become stronger.

3y

Everyone does

I do, when it is getting dark and cold outside.

@gofrendi

I think life is actually fair, in the sense that it is or will be unfair to anyone :P

As for life being meaningless, by itself, it is. But whose life is this? Make that person give meaning to it :P I say that, but I still don't know what I'd put down as a meaning.

@gofrendi

man what u said is gold, anyways, thanks mate

3y

I suffer from compile error and sleepless night

@Condor

man idk who u r but, whatever u said helps a lot man. Thanks for taking time and writing ur thoughts down for me. Yeah I am suffering from a rare genetic disease and idk I am not doing very well in social life. I am just stressed out. Studies are hard in India and they are barring me from coding and stuff. Life is just a mess rn.

Not recently, but I did. Lost a year of school because of it.

Stay strong y'all.

@Michelle

I always liked the dark. I remember staring at it for hours.

@GodHatesMe

@Condor

, I am gonna ask a stupid question tho. What is so special about teenage? Yeah ik I am stupid but life kinda feels the same? Anyways, thanx

@rik61072

more time, more energy, less things to worry about.

Also, when you're older you look back and you think things were easier back then (although at that time they probably weren't).

@rik61072

it'll always be like that I think:

When you're in high school you think 3rd grade was easier. When you're in uni you think high school was easier. When you get a job you think uni was easier.

The new thing is always harder, because you haven't overcome it yet. One just has to stay strong and keep going.

@shellbug

yes u r right, and when ur older u gain more experience and u think that u could have spent ur old days doing this or doing that. Well idk who u r stranger but thank you do much for the help. Means a lot

@shellbug

Thank goodness. I'm not as strange as I thought. Now I can worry less about that :)

@Michelle

being strange isn't bad, being strange is awesome. You're awesome.