Do all the things like ++ or -- rants, post your own rants, comment on others' rants and build your customized dev avatar
Sign Up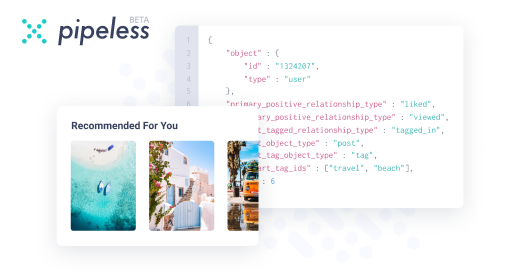 From the creators of devRant, Pipeless lets you power real-time personalized recommendations and activity feeds using a simple API
Learn More
if you want it done right you gotta do it yourself

Dell
So far so good anyway

@RememberMe

as long as it has no AMD mobile graphics chipset (had a really really bad experience with it)

3y

I agree with

@RememberMe

Dell's support for linux is top notch. I haven't got any issues in 1+ years

lenovo thinkpads seem fine though!

Lenovo Thinkpad's, (got one at work) and Dell XPS series (private ultra)

Theres actually a related XPS13 story on my profile, if you want a real life experience with this amazing 13" thing.

Hp workstations are fine as well

3y

/me hides .... Apple!

3y

For me a Lenovo Thinkpad seems to work all fine. I am running on Ubuntu 18.04 LTS.

Acer and Lenovo seem fine to me, though never used them but based on the reviews by friends and people on the internet. Dell has lost it's charm. HP sucks, I own a Pavilion and the screen flickers a lot, randomly. Don't exactly know if it's a hardware or driver issue. Updated Nvidia drivers multiple times already! Also, crap af performance on Windows. Linux feels much snappier.

3y

Every brand of laptops suck if you buy the consumer versions.

Look into the business lines and things change quite a bit.

Talking about Dell, the XPS series is hot I must say! In Lenovo, the Legion Y530 is the one I'm keeping my eyes on, for now.

3y

And to elaborate on my previous comment before everybody throws 'fanboy' at me etc - Check the attached pic for specs ... I have had this machine since Feb-14 and it has performed flawlessly. Hooked up to a U2515H it's great as a desktop powerhouse also.

You tell me how many of the laptops are referred to above that can last the test of time? Especially in the fast moving computing world where even a web browser now demands 100000000TB of RAM.

I feel mac is highly overpriced, and even more in India, considering the specs as you can get a SOLID gaming laptop at that price. Really love macOS though!

Dell as far as I heard. Have Acer myself and don't go for it. If dell made some laptop with ryzen and and GPU RX560X then I would bought that.

My Dell Inspiron runs really well. I will say there are a few things I really need to mess with at some point, but those issues don't pop up very often.

I also have a Thinkpad that runs extremely well. Never had any issues with it at all.

My brother has an Asus laptop that I borrowed for a bit and ran Linux off of a flash drive, and everything worked perfectly with no tweaking.

I guess I just haven't had any bad experiences yet. Except for HP.

3y

I had an Asus that lasted nearly 5 years. Now I am on MSi and its been treating me good for the past 2 years now. Looking forward to carrying this with me for a long time.

3y

I got a Dell XPS 13 too, it's been okay so far. However, not sure how to feel about the support. Mine started not seeing the SSD from time to time. I called Dell and after going through the absolutely ridiculous troubleshooting process ("okay, please login to Windows" - without a boot drive) they agreed to send an engineer to my home the next day. Cool. Next day the engineer calls me to ask where I live when my address was on file. Turned out he was sent to a similar named street somewhere in England while I live in Scotland. Okay, reschedule for next day. Guy shows up, replaces the SSD, all good. He scratched the chassis at multiple places, but I didn't really care. Few days later the same SSD problem showed. Another guy came the next day, he replaced the motherboard. When he was leaving I checked the chassis learning from the previous time, this guy literally broke the plastic thingy on the back and tried to cover it up. Called Dell and they agreed to send me a new laptop.

So far I cannot complain about my new tuxedo.

@-red

I am waiting for my first one! Hopefully I will soon be the proud owner of an E580!

@-red

Thanks sir! Can't wait! Already planning the honeymoon! ( stickers, distro, wm etc...)

3y

I would recommend Dell, the XPS serie. Never got any problem nor bug since years. The Ubuntu Edition are a good choice!

nobody mentioned system76?

3y

@KorDarei

i use system76's Pop!_OS tho, its amazing. But for laptops is a bit rare for a lot of people

3y

msi

3y

I wish I knew the answer !

I can tell you Sony ones are a right pain to fix, especially trying to get drivers for.

MSI if you have too much money and love heavy laptops :P

3y

Dell doesn't screw the hinges to the frame, they're just stuck between parts of the chassis.

3y

I currently have the Xiaomi MI Notebook Pro. And I am impressed with its performance per dollar. Plus the build quality is awesome.

I can at least tell you that my XMG laptop has problems in ~5 different hardware parts, so either I had bad luck (will send it in soon) or it's also not good. They also say that they "don't support Linux", which is bullshit, you can run Linux on everything.
The problem is that for my criteria, I have a choice of ~20 XMG laptops, an HP one that I already use at work and which I won't buy (unpleasant metal edge right where the hands lie, touchpad to the left, …) and one from MSI.

3y

are open hardware laptops out there?
also i would look into KDEs slimbook

@yerst

The Slimbook looks pretty nice. I'm really considering getting one at some point.

3y

Rule no. 1 avoid AMD CPUs

If you are going for flagships or high end all are good..

Coming to consumer grade
HP has issues, as it has realtek wifi card.. But driver is available on github. Nothing to worry about.
DELL trackpad feel is not good.. I repeat not good.. Its grainy grainy like the ones I had from 2009.DELL and HP laptops are bulky. Their light weight ones will cost you a premium.
LENOVO has IdeaPad series. Its Macbook sorta feel with bad battery backup. Really good precision trackpad and slim profile for less.Wifi signal strength is less. Note:Installing Arch on these laptops is hard.
ASUS like lenovo has similar story. But lenovo is cheaper for the price.
I suggest lenovo out of all for price to performance.

BEST SOLUTION: Build a PC with Intel CPU and AMD GPU. Runs any flavor of linux. Even got damn MacOs(Hackintosh).

@Bresson

my last employer gave me an xps. The whole team had constant problems with the drivers on Windows 10.

3y

@Sefie

Oh that's sucks. I'm working with Win10 and Ubuntu. Never got any trouble with 3-4 generations of XPS. They are still running. But I guess no machine is perfect, shit happen.

3y

@Bresson

yep. We had a set of i7 13" xps laptops that had constant issues with WiFi (missing connectivity or even bsod), some with power and most were spinning up like a vacuum cleaner out of the blue.

Correction: I believe those were 12"

@lonelydev

Thats not true at all with that AMD crap. Latest version of linux and Raven Ridge runs pretty OK.

3y

@Haxk20

man I have amd fx6300 and it freezes for everything except windows and mint.. Even if its old (was top of the line then) if a company like amd have problems like this my faith is gone. I changed mobo too.. But its issue with fx6300. So why not go for intel which can even run macos too which is linix too

@lonelydev

IDK about fx6300 but ryzen had some freezes too. All of them were sorted out by microcode update. Machine runs stable on 4.20. 5.0 is crashing due to bug in memcpy in kernel and bug is already reported. Hopefully they will respond to it and fucking fix it because 5.0 adds some really nice stuff.