Do all the things like ++ or -- rants, post your own rants, comment on others' rants and build your customized dev avatar
Sign Up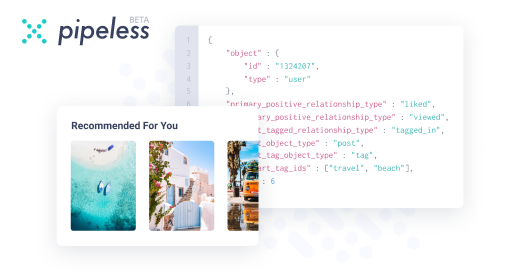 From the creators of devRant, Pipeless lets you power real-time personalized recommendations and activity feeds using a simple API
Learn More
4y

This is so hilarious. Thank you for the good read. 😂

4y

Duuuuuuude, whahaha :v

4y

🤣🤣🤣

4y

9000++ to you, Sir.

4y

Please tell me this is real.

I don't care if this is real or not.

This is one of the best rants I have ever read, and I read almost all of them. You're the bomb, man

4y

This is pure gold.

Front-end spinach smoothies are so true!

4y

Brilliant. Simply brilliant.

I'm gonna implement that on my company 😂

4y

here, take 2 bucks. awesome rant.

Sounds like I would like working at your company

Man that's absolutely awesome. Kudos for that.

4y

I lost it at "Now get lost divchyna."

@webdev

I still don't get the meaning of this

@TheOct0

She mumbled a bit more profanity around it, but she said something like "get lost, little girl", in the tone a mother would use towards a whining child.

4y

Why do I always read the Beard Speach in Gilfoyl's voice! 😂😂

One of the best rants I ever had the fortune to read .

Am I the only one who is curious to know what the bug scary signboard read? Btw amazing rant as always xD

@AlexDeLarge

You are just a backend dev hiding in the closet behind a full stack of bullshit 😉

This could be the first scene of "The dev live", the new show they should make about you and your coleagues :))

It would be an instant hit! :))))

@balaianu

That would be another one of those studio-laughters shows, wouldn't it?

@TheOct0

not at all, it would be an awkward silance kinda show. Keeping it close to the real thing :))

@varundey

Just some cheesy signs. Although in my opinion they contain pretty clear messages.

Somehow I seem to work with about 100 illiterates though.

4y

Hahahahahahahaha hahahahahahaha I just noticed that's my state!!! (;´༎ຶД༎ຶ`)

Signed up only to ++ this great piece of a story.

Nice!

This is a nice story. Thanks for the lovely read. Hope it turns into a devrant comic.

@iSwimInTheC

I think a long anecdote like this doesn't really fit a comic very well though

4y

@bittersweet

Actually, it really would. It's a funny, yet short enough, story for devRant cartoon.

4y

Someone should animate this 😂

4y

Amazing rant! Straight into my favorites it goes ♥️

hahaha so good!

@jiniki168

yeah!

@trogus

could you please make a cartoon ep 3 out of this? 😊

Expertly written rant, you earned a subscription

That was EPIC! I laughed so hard. 🤣🤣🤣

@Brolls

happy 3000! Let me ruin that for you.

This needs to be in silicon valley 😂😂

4y

I agree about frontend people.

4y

MAAAN AM LOVING IT.
I will definitely use this example from now on

4y

Thank you for making a shit dev day a litle brighter! Awesome post!

4y

I dont get the context...

4y

Gold. Don't care if it's real or not but man you should write a humorous novel about dev life... Would read it for sure 😀

4y

You sound like an asshole.

Holy shit that's a good laugh!

4y

4y

That laugh I just had was glorious. Thank you.

That is just too funny 😂😂

4y

🤣🤣🤣

4y

Still one of the best threads on here.

Thanks for the life advice. Every time some pleb wants me to install him some Minecraft mods I will refer to this.

@alsoknownasdrew

I tend to use a few dramatizing adjectives here and there and I'm anonimizing names of coworkers, but the anecdote itself wasn't fabricated. But believe what you want to believe, this is the internet, I can't prove much anyway without jeopardizing my career.

I read this stroking my beard.

"and if you take a deep breath it smells like dust and cognac mixed with the tears caused by failed deploys"

Hahahaha!