Do all the things like ++ or -- rants, post your own rants, comment on others' rants and build your customized dev avatar
Sign Up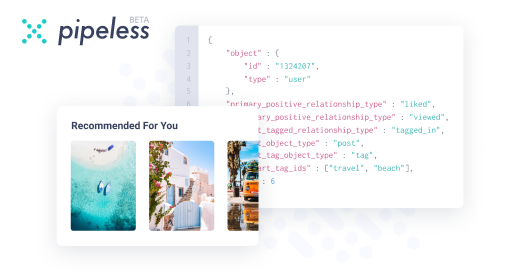 From the creators of devRant, Pipeless lets you power real-time personalized recommendations and activity feeds using a simple API
Learn More
4y

Apple are good at marketing, it's undeniable... It could convince a homeless person to buy their phones!

@C0D4

apple does need to step up their game a bit. I'd really hate to see them fall off the map like they did 20 years ago.

4y

Devs are not Apples primary target demograph. Most don't have any concept of what kind of hardware their iphones have and how it compares with competing brands.

Honestly, I don't think Apple hardware is worth the extra money when you can do some research beforehand into cheaper alternatives, but I respect the fact that Apple does well in marketing and has a good track record for creating reliable products for their demograph.

@C0D4

While I agree that the differences are miniscule, I do think Apple is just chest pounding when they want to claim the X as their new miracle device when some of its specs (like that CPU) were outclassed years ago, regardless of practicality.

@C0D4

the point isn't that one is 1 mm thinner, the point is similar spec and quality, one is 300-400 cheaper.

While on the note of pricing, even Samsung is expensive, you could find great quality phones for 300 ...

4y

Well with the new Mac's I feel the same. They may have the new hardware but that price, I can buy an XPS for cheaper and deal with Windows.

I know the differences are minor, it just felt strangely enlightening to go off like a fan boy 😂

The fact that phones have reached a price range that puts them higher then a decent gaming PC tells me this industry has lost its marbles. I surely don't get the same specs for price point in that respect or functionality.

Happy with my Chinese oneplus 5, it's a beast

Sometimes what really pisses me off is when Samsung users bitch about a feature that they have had for years even though Nokia did it before them. Such as the led status light.

🤔😑🤔😲😤

@Jop- exactly. They are all f* do it. Victory is claimed by the company who does it well. **coff-bindows-coff**

4y

I'm still perfectly fine with my oneplus one. Cheap as f compared to Apple and samsung and still a really nice phone. I'm using it for mobile browsing, watching prime Video and some puzzle games. No need for better hardware. And it still gets the newest software updates from lineage.
I would not trade it for an iPhone (Galaxy) X (except for selling it).

4y

@kenogo iOS also is Unix-like though

Someone got triggered hard af :D

4y

You know why I buy Apple products? I like them.

Surprised to see that @runfrodorun isn't in the comments

Bt guys why Apple a11 bionic chip has a greater score thn others in geekbench any has any ideas ??

The s6 wasn't water resistant. At all

Not everything you see here is a good comparison. For example, here are the CPU benchmarks:

https://twitter.com/TheNextWeb/...

On a second note, in the past, iPhone cameras have always been considerably better at taking photos and videos, even though the specs have almost always been worse than Samsung specs.

These are just two examples, I'm not vouching for Apple or Android, all I'm saying is there isn't enough information on this image to say which one is better

4y

@sulemartin87

can confirm, S6 is my current phone, water has leaked in up with the camera. This happened like 1 month after I got it.

Miss my Xperia Z1, I took that fucker into the shower with me if I wanted to watch... ehm.. educational videos. Yes. Educational. (͡° ͜ʖ ͡°)

It does actually supprot nfc for things other than Apple pay with the core NFC framework added in iOS 11

@C0D4

Apple puts a "haptic feedback" (a extra vibrating motor) under their home button and people go crazy about that and say shit like "apple has revolutionary ideas" and when a "Android fanboy" points out similarities between a 2 gen old Android phone and "latest" iPhone and you go "yea......that's not real"

@runfrodorun Still a more innovative toy than iPhone :)

@gurbakhshish

The sarcasm didn't come across in the text 😂 sorry about that.

Apple vs Samsung posts are pointless.

Apple is slow to come to the party on features, and Samsung do things too quick and leave eveyone with an 80% complete product.

Both companies have there major flaws.

I give this one a ++... From my Galaxy S6.

By these specs the Galaxy s8 looks like a regression. Talk about out of context stuff.

Galaxy S8 specs

8 MM thick
12MP 2160p Camera(4k 30 fps vs. 4k 60fps)
8 core CPU
Super AMOLED
1440p display
64GB storage
4GB RAM
WI-Fi 802.11 a/b/g/n/ac
wireless charging

@TheCapeGreek

You clearly don't know how to compare CPUs properly, and iOS got split screen back on iOS 9 in 2015. To boot the galaxy s8 is 8MM thick, 12MP camera, and the same screen. Feels like a regression when taken out of context.

4y

While iPhone definitely sucks in any aspect, there's overall no reason to buy those new phones.
Just get a 3 y.o. model and enjoy the cheap price and exactly same functionality.
Or just get a Chinese knock off.

@runfrodorun damn dude. That needed to be said. Well done!

@Crunchy005

I was just looking for a quick example in the post, chill. You do bring some valid points on the hardware though.

Personally I think top range phones are all garbage because they are needless. Mid range is where the value is at. I'd rather spend $200 on my J5 and then use the other 800 to beef up my REAL PC. Z

@runfrodorun Good post. I definitely agree on that last paragraph.

@runfrodorun
- Samsung cameras are one of the best cameras on a phone out there including iPhones

- Apple A10 or A11 chipsets are not faster than top of the line Qualcomm chips or Exnos chips

- if you think Samsung phones are cheaply build then you haven't held a Galaxy phone since s5, s8 and note 8 are one of the best buld phones out there right now

- Yes, apple has better battery and memory Management but that comes at the cost of dev freedom when it comes to the OS

- AMOLED displays were always better than the ratina display. As far as color accuracy goes it's a phone, not a content creating device

I am not cherry picking the features. If you compare them head-on Samsung pulls ahead easily.

4y

I hate all Apple products.

@Jop- But he said S8 and Note 8 and that they had stepped up their game by now.
It's like saying iPhone today is badly built because one model didn't work for left handed because it shortened the antenna when they held it. It just looks silly.

@Jop- Yes he did say that :) And even if he didn't, the comparison still stands.

"in 2019 you will love split screen apps"
My Galaxy Note 3 already has it. Since 2013.

4y

@cvonderstein

That's the point :)

Android phones had many functions for years Apple praised as innovative in there own devices.

On iOS YOU CAN'T DOWNLOAD FILES DIRECTLY FROM THE FUCKING BROWSER?!?!?!?

@linuxxx

if you could - what would you do with them on *this* system?

@cvonderstein

I always download converted YouTube mp3's, pdf's, and some other stuffs :)

@linuxxx

this might be a thing with Videos and PDFs (I'm not sure if you can actually download PDFs, I think that's possible)

@cvonderstein

You can download anything. Zips, videos (avi, mkv, mpg...), PDF, Doc files, the list really does go on.

Safari fails to have a UI that tells you what's going on but if you wait long enough you get a screen that asks you which app to open the file with.

Chrome for iOS has the download progress screen so I tend to use it instead but same result at the end of the day.

4y

Admittedly, the A1 Bionic chip blows a lot of other processors out of the water

@C0D4

you are forgetting the price

and the size of developer community

@SAM41

same here. My name is Sam too.