Do all the things like ++ or -- rants, post your own rants, comment on others' rants and build your customized dev avatar
Sign Up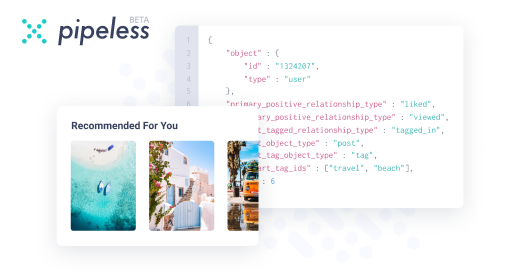 From the creators of devRant, Pipeless lets you power real-time personalized recommendations and activity feeds using a simple API
Learn More
Good! Congratulations on this! No more rants about ya boss for a while

Congratulations! Hope I leave mine soon too

2y

Go Root !

Congratulations! I hope your next job will have less assholes in them.

2y

Good luck for the next job!

2y

Hey

@root

let me know what you're planning, if you're interested in a job in California maybe I can help

Awesome much! Freeeeeeedom 🤗

2y

#RootGotAJob?
But at least #RootIsFree 🥳

2y

Long overdue!

Please take a nice vacation for yourself.

Good luck in your next endeavor!

I root for you (pun intended)

Perfect gif. I can only imagine the grin you had when you handed over the resignation :D

Finally!!! Congrats and hope your next job is much much better 😀😀

2y

Wait you resigned? after all those rants, could you please be kind and elaborate how the resignation went, and explaining the look on his/her face?

Nice enjoy the freedom. I still remmeber how i felt when i handed in the paper that said im quiting highschool because it was a piece of shit. That feeling of freedom cant be beat!

2y

No more boss rants and boss's rants? Congratulations \o/

YOU are

@ROOT

!

Grats on not putting up with that little shit boss anymore. You'll find someplace better that values you no doubt!

@jibberdev919

Scroll through roots profile and read her rants? That boss had so much shit to give, root got some of it everyday.

2y

@Root

Uh.. context?:D What was your job like?

2y

Congratulations! Happy for you :-)

2y

Ahhh just realized you're a person of interest fan, that explains the username root. I tried to create such an AI (The Machine) as my FYP (spend a lot of time designing architecture) but university was not willing to provide resources for such an unrealistic project. I guess it wasn't a feasible project.

2y

@Kyu96

go and read her rands. It's a treat

2y

It's time to take a <br>

You rock.

2y

@Hubot-0x58 lol I'm with you. I already have my two weeks notice written. Just waiting to hand it in if the raise is crap or none at all.

yaaay congrats! 😁😁😎😎🎉🎉🎉🎉🎉🎉

@Root

didn't reply on this thread yet. Looks like she is already on vacation 😅🤣

Who gives the sudo permission now?

@gowtham-sai

😅 It so feels like it.

I'll give an update soon, probably today or tomorrow. I'm both amazed that im still getting yelled at, and that it isn't happening more.

@Root

Still yelling?! Damn, you would've thought he'd be spending all his energy searching for your replacement... but hey ho, I guess he thinks yelling is what gets the job done.

He's in for a shock if that's the case!

@AlmondSauce

yep yep.

He's a toxic fuck.

I'm writing up a document for whichever unfortunate soul ends up taking over this mess. I'm having fun with it 😊 much honesty, no sugar. *nod* It'll explain everything they need to know, and just how shoddy and complicated everything is.

If the boss reads it, he'll learn so many dark scary things that I've been trying to tell him for months. Like, its impossible to patch security vulnerabilities because the dependencies are ancient and there is no test suite to show what would break. Whether he reads and understands this or not... just isn't my problem any more.

@Root

Sounds like the right way to do things! If he gets so mad that he destroys the handover document, then...

...well, see how well he fares. ;-)

@AlmondSauce

He probably won't remove me from Slack, either due to laziness or incompetence, so I could watch the drama unfold if I want to. (I don't)

Enjoy your freedom. 😁

That scene is from Person Of Interest or am I wrong?

2y

@Root

finally! I'll miss your rants about your boss, but... Yay you! I hope you'll find a better job soon enough! I'm quite sure everyone here wouls gladly help to spread the word too :p

Out of curiosity, can you afford some days of relax before job hunting? You definetly need to unwind after all that!

@LinusCDE

It absolutely is 😊

She's my idol and role model and heroine.

@hash-table Next Tuesday. 😊

I've been waiting documentation for the next dev, working on it about every other day, and nothing else. It's been nice.

Oh. and reminding the boss and his lawyer that my contract specifies a $5k bonus and 5-10% raise as of my one-year employment anniversary, which was done months ago. They'll get the documentation when I get that $5k. 🙂

165d

I would ++ this many more times as I saw the volume of sh1t you had to put up to!